GAETZ GOES NUCLEAR: Won't Vote for McCarthy Under 'Almost Any Circumstance,' Threatens to Resign~Gaetz, Boebert take the 'Hannity Hot Seat' to debate GOP's speaker race divide
"PROFESSING CHRISTIAN" Kevin McCarthy seemed to be the real thing;
ONLY SEEMED TO BE!

7 YEARS AGO: Kevin McCarthy quits speaker race amid allegations of an affair with Renee Ellmers

SEE: https://www.catholic.org/news/politics/story.php?id=64623
Take a Look at Kevin McCarthy's Personal Life!
FROM: https://theshahab.com/blog/2023/01/05/is-kevin-mccarthy-gay/
He has two children with his wife, Judy. They have lived in Bakersfield their whole lives. He was on the board of the Community Action Partnership of Kern in the past. McCarthy was accused of having an affair with Representative Renee Ellmers in October 2015.
Shortly before the allegations came out, he dropped out of the race for Speaker of the House. Representative Walter B. Jones Jr. sent Republican Conference chair Cathy McMorris Rodgers a letter a few days earlier saying that any leadership candidates with "misdeeds" should drop out of the race.
McCarthy and Ellmers have both said that the accusations are false. An investigation in October 2018 showed that William "Bill" Wages, who works for McCarthy's brother-in-company law's Vortex Construction, has gotten $7.6 million in no-bid and other top federal contracts since 2000.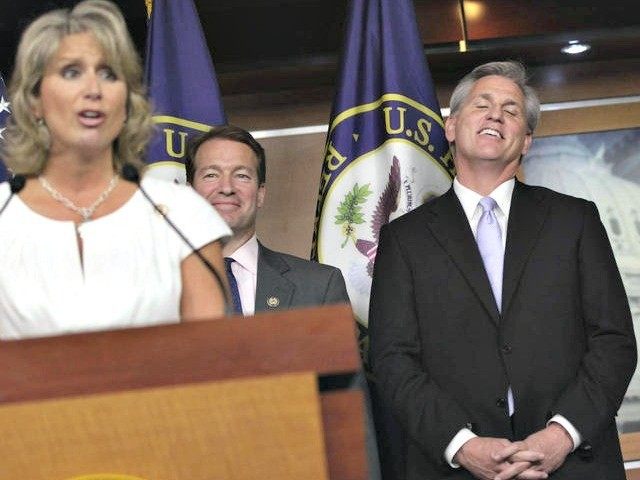 SEE: https://medium.com/belover/kevin-mccarthy-is-a-perfect-evangelical-e188abb636ae
He's long attended Valley Baptist Church in Bakersfield, California, which associates with the Southern Baptist Convention.
He talks up God at every step of his career. In 2014, after being elected Majority Leader, he was out assuring the 'religious right' that he was "proud to be a Christian," thanking "my Lord and Savior for His grace, His strength and for never leaving me."
DR. STEVE TURLEY: You Won't BELIEVE What McCarthy Just Did to Become SPEAKER!!!
NO WONDER HANNITY SUPPORTS MCCARTHY! THEY BOTH HAVE IRISH CATHOLIC BACKGROUNDS SEEKING TO PLEASE THE VATICAN, JUST LIKE MANY OTHER SPEAKERS.