Why are Churches Still Using Bethel and Hillsong Music?!?!?
Despite Controversies, Worship Leaders Keep On Choosing Hillsong and Bethel Songs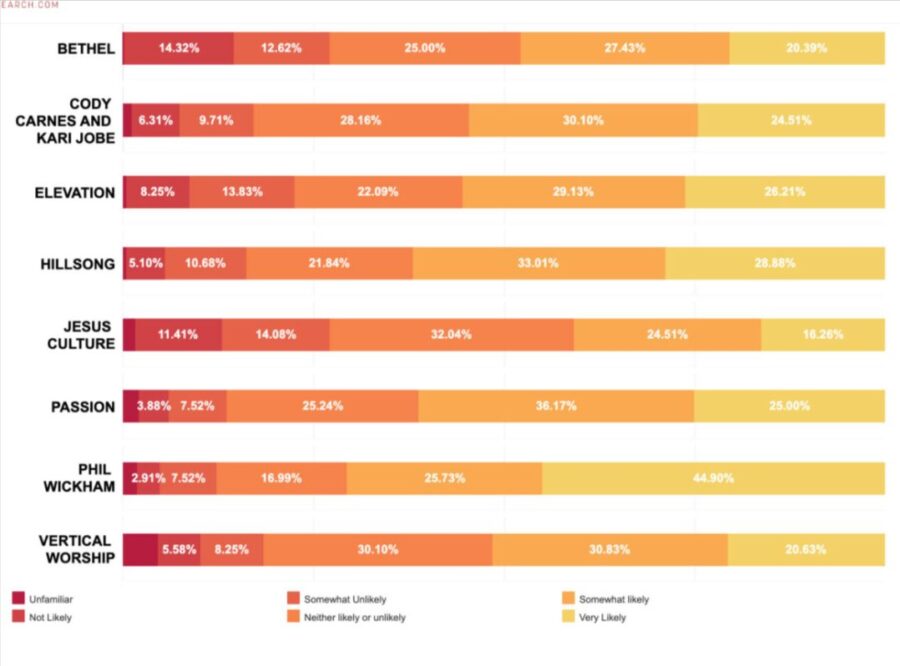 SEE: https://protestia.com/2023/07/13/despite-controversies-worship-leaders-keep-on-choosing-hillsong-and-bethel-songs/;
Republished below in full unedited for informational, educational, & research purposes.
Despite the storm of scandals and controversies swirling around the bruised and battered Hillsong Church in Australia and the Bethel Church in California, worship leaders are not shying away from incorporating songs from these two megachurches into their worship sessions. 
A recent study unveiled this week shows that worship leaders gravitate towards these songs not because they top the worship charts but because they have a personal connection with them, often discovered online, at conferences, or through friends' recommendations. According to the study:
"The most influential factors in discovering a new worship song are peer endorsements and personal experiences. Worship leaders mainly trust their friends and fellow church leaders to provide them with song recommendations."
The study draws on responses from over 400 worship leaders across the U.S. and Canada, seeking their insights on music production and their song selection process for worship. 
Demonstrating a woeful lack of discernment, a mere 16% of worship leaders admitted to being less inclined to choose a song associated with Hillsong. In comparison, 27% expressed a similar hesitancy towards songs linked to Bethel. 
On the other hand, a significant 62% confessed they were likely to pick songs from Hillsong, with a slightly lesser 48% saying they would likely opt for songs associated with Bethel. 
Three months ago, Worship Leader Research reported that four megachurches were responsible for producing and releasing nearly all the top worship songs released in the last decade, with Hillsong and Bethel being two of them. 
---
Top 10 Weirdest Things Hillsong Leaders Expensed to the Church  
Top 10 Most Expensive Meals Brian and Bobbie Houston Expensed to the Church 
Top 10 Luxury Hotels Hillsong Leaders Expensed to the Church (Spoiler: The Cheapest is $8457.42)