Biden Proclaims 'Transgender Day of Visibility' Right after transgender shooter's murder spree at a Christian school.
BIDEN DECLARES MARCH 31 AS "TRANSGENDER DAY OF VISIBILITY"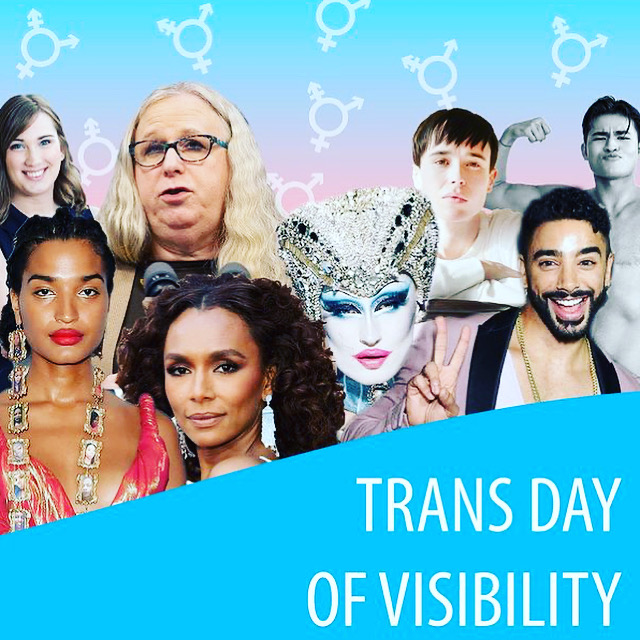 ALLIE BETH STUCKEY: 'Trans Day of Visibility' Turns Violent
SEE: https://www.whitehouse.gov/briefing-room/presidential-actions/2022/03/30/a-proclamation-on-transgender-day-of-visibility-2022/
Jennifer Bilek Video: Who is Behind the Trans Agenda?
A disturbing look behind the curtain.
BY JOSEPH KLEIN
SEE: https://www.frontpagemag.com/biden-proclaims-transgender-day-of-visibility/;
Republished below in full unedited for informational, educational, & research purposes.
Three children and three adults were brutally murdered by a transgender shooter, Audrey Hale, at the Christian Covenant School in Nashville on March 27th. The attack was planned "over a period of months," according to the Nashville police. 
On March 30th – three days after the massacre — President Joe Biden proclaimed March 31st as "Transgender Day of Visibility." Instead of honoring the memory of the victims murdered in cold blood at the school, Biden decided that it was more important to honor the "joy, strength, and absolute courage" of "millions of transgender and nonbinary Americans."   
The president's press secretary, Karine Jean-Pierre, said on March 30th that "our hearts go out to…the trans community as they are under attack right now." No, Ms. Jean-Pierre, our hearts go out to the six victims at the Christian school slain by a transgender killer just three days earlier, and to the victims' survivors.
First Lady Jill Biden did go to Nashville to attend a vigil for the victims of the massacre. But President Biden, who is supposed to be the nation's mourner-in-chief in times of tragedies like this, did not join her. In fact, the president did not spend a moment publicly lamenting the abominable, targeted attack on innocent children and adults at the Christian school by the fiendish killer just a week before the start of Holy Week. Instead, President Biden exploited the tragedy to push his gun control agenda. He also lashed out at those he accused of being "MAGA extremists [who] are advancing hundreds of hateful and extreme state laws that target transgender kids and their families," laws which he claimed were "un-American."
On the same day that two of the victims — 9-year-old Hallie Scruggs and 61-year-old substitute teacher Cindy Peak – had their funerals, the Biden administration added insult to injury by kicking off its "White House Roundtable Affirming Transgender Kids." President Biden chose the day that one of the three Christian kids slaughtered by a mentally deranged transgender was buried to affirm transgender kids.
If President Biden is so concerned about extremists, he should condemn the Stalinist trans militants who threaten biological women with physical harm for speaking their minds about fair competition in women's sports. The latest example was the assault on April 6th by trans militants against Riley Gaines, a former NCAA swimmer who had just delivered a speech at San Francisco State University (SFSU) on the theme of protecting women's sports. She ended up, after the speech, barricaded in a safe room for three hours for her own protection until the police were able to escort her safely out of the building.
"The pendulum has swung too far," said Ms. Gaines. "Women should not be put in danger because we feel uncomfortable sharing a changing space with someone of the opposite sex. We shouldn't be put in danger because we want our sports to be safe and fair. We have the right to express this without being mobbed. I'm sure the Biden administration will release a statement expressing how this further endangers the LGBTQ community and continue to preach 'inclusion' no matter how females are hurt or excluded in the process."
White House Press Secretary Karine Jean-Pierre had already encouraged aggressive behavior by transgender activists on the very same day as the attack against Ms. Gaines occurred. "LGBTQI+ kids," she said, "fight back. They're not going anywhere. And we have their back. This administration has their back."
Meanwhile, Vice President Kamala Harris, who has stayed away from the southern border areas most impacted by the Biden administration's disastrous immigration policies, rushed down to Nashville on April 7th. She was not in Nashville to give comfort to the families, friends, and colleagues who are in mourning for the six victims mowed down by the transgender shooter. No, the vice president flew to Nashville to rally around three Democrat Tennessee legislators who had brought the legislative proceedings on the floor of the Tennessee House of Representatives to a halt. The agitators who threw a temper tantrum on the House floor were protesting that they did not get their way in passing their proposed gun control measures.
Two of the rabble-rousers, Reps. Justin Jones and Justin Pearson used a bullhorn on the floor of the chamber to incite disorder from their supporters in the gallery. They were expelled by a two-thirds vote of the Tennessee House of Representatives. The third, Rep. Gloria Johnson, escaped the same punishment by one vote.

The two black Democrats who were expelled are portraying themselves, with the help of the left-leaning mainstream media, as the victims of racism. The third legislator who was not expelled, Rep. Johnson, claimed falsely in interviews that she was spared only because she was white.
However, Rep. Johnson has a major credibility problem in playing the race card to explain why her two colleagues were expelled while she was not. Before the Tennessee legislative chamber voted on whether to oust Rep. Johnson, two attorneys spoke on her behalf. They distinguished Rep. Johnson's behavior from that of Reps. Justin Jones and Justin Pearson in arguing why she should be spared expulsion.
As reported by The Tennessean, the attorneys, who were former House members, argued that "while Johnson stood in support of her two freshman colleagues, she did not lead the chants with a bullhorn." That argument was enough to sway the one Republican vote that was necessary to prevent Rep. Johnson from being expelled by the required two-thirds vote.
Republican Rep. Lowell Russell explained that he voted against expelling Rep. Johnson because she "did not participate to the extent that Jones and Pearson did. Either Jones or Pearson smuggled a bullhorn into the chamber. The two used that bullhorn to shout and scream and incite the crowd to chant 'no action, no peace.' The video showed Johnson did not appear to do anything other than stand near the Well and move her lips."
Whether one agrees with the outcome of the three expulsion votes or not, racism was not the cause. Moreover, Justin Jones has already returned to the House after he was appointed to take his seat again by the Nashville Metro Council on April 10th. He did not miss even one-floor session in the House. Justin Pearson's reinstatement was approved by the Shelby County Board of Commissioners in Memphis on April 12th. There will be special elections later this year that both will most likely win if they run.
Rather than urge patience to allow the institutional process for reinstatement to take its course, Vice President Harris used her hastily arranged visit to Nashville to further inflame tensions in Nashville. She extolled the incitement of disruptive behavior that resulted in the obstruction of an official legislative proceeding.
Vice President Harris exclaimed, "It wasn't about the three of these leaders. It was about who they were representing. It's about whose voices they were channeling! Understand that!" Gesturing and raising her voice to emphasize her points, the vice president added, "A democracy says you don't silence the people! You do not stifle the people! You don't turn off their microphones when they're speaking about the importance of life and liberty!" 
The vice president provided yet another example of the Left's selective outrage with her self-righteous indignation, shared by many Democrats and left-leaning media outlets, at the expulsion of Reps. Jones and Pearson. Democrats had no problem, however, supporting calls for the expulsion of Republican members of the U.S. House of Representatives for entirely bogus reasons. The pretexts offered for expelling Republican House members included false claims that they assisted the January 6th Capitol rioters and that those who voted against certifying Joe Biden's presidential election results deserved to be expelled for doing so.
It is all about democracy for me, not for thee. Or, as George Washington University Law School Professor Jonathan Turley put it, "It all comes down to 'whose voices are being channeled' as opposed to what the law or democracy may dictate."
Kamala Harris and her Democrat comrades, including her boss Joe Biden, seem to forget that they have consistently tried to stifle protesters who disagree with the progressive Left's agenda. For example, parents who dared to air their grievances loudly at public school board meetings over the critical race theory and transgender ideology indoctrination force-fed to their children in the classroom were labeled "domestic terrorists."
The vice president's husband, Doug Emhoff, tried to connect the hate that led to the Holocaust's genocide and crimes against humanity with the protests at school board meetings. "Hate is interconnected," Second Gentleman Emhoff said. "You see it in the discourse in the country right now. You see it in the divide that we have. Just going to school meetings, you see that hate that is out there." 
Parents who, out of love for their children, spoke out to protect them from being brainwashed in school with dangerous ideologies are hatemongers in the eyes of the Second Gentleman and, no doubt, in the eyes of many members of the Biden administration. Rabble-rousing legislators who willfully obstructed the official legislative process of the chamber to which they swore their support for the U.S. and Tennessee Constitutions are considered champions of liberty in the eyes of the Biden administration. Transgenders were being honored by the Biden administration with a special day and workshop while the victims of a transgender shooter at a Christian school were still being buried.
On President Biden's watch, the progressive Left has brought America to the point of what Victor Davis Hanson called "self-inflicted madness."