Biden's transhumanist EXECUTIVE ORDER calls for natural biology to be programmed like computers~ORGAN FACTORIES: Israeli company develops "artificial womb technology" to synthetically grow human embryos for organ harvesting
Playing God: World's First "Synthetic Embryos" Created WITHOUT Sperm Or Egg Or Fertilization!!!?
STARTLING!!! Israeli company 'Renewal Bio' has Revived Synthetic Embryos
Lab Grown Mouse Embryos (Synthetic Embryo); Research at Weizmann Institute of Science, First-Time 
Without Egg, Sperm,
or Womb: Synthetic Mouse Embryo Models Created Solely from Stem Cells, Outside the Uterus
The method opens new vistas for studying how stem cells self-organize into organs and may in the future help produce transplantable tissues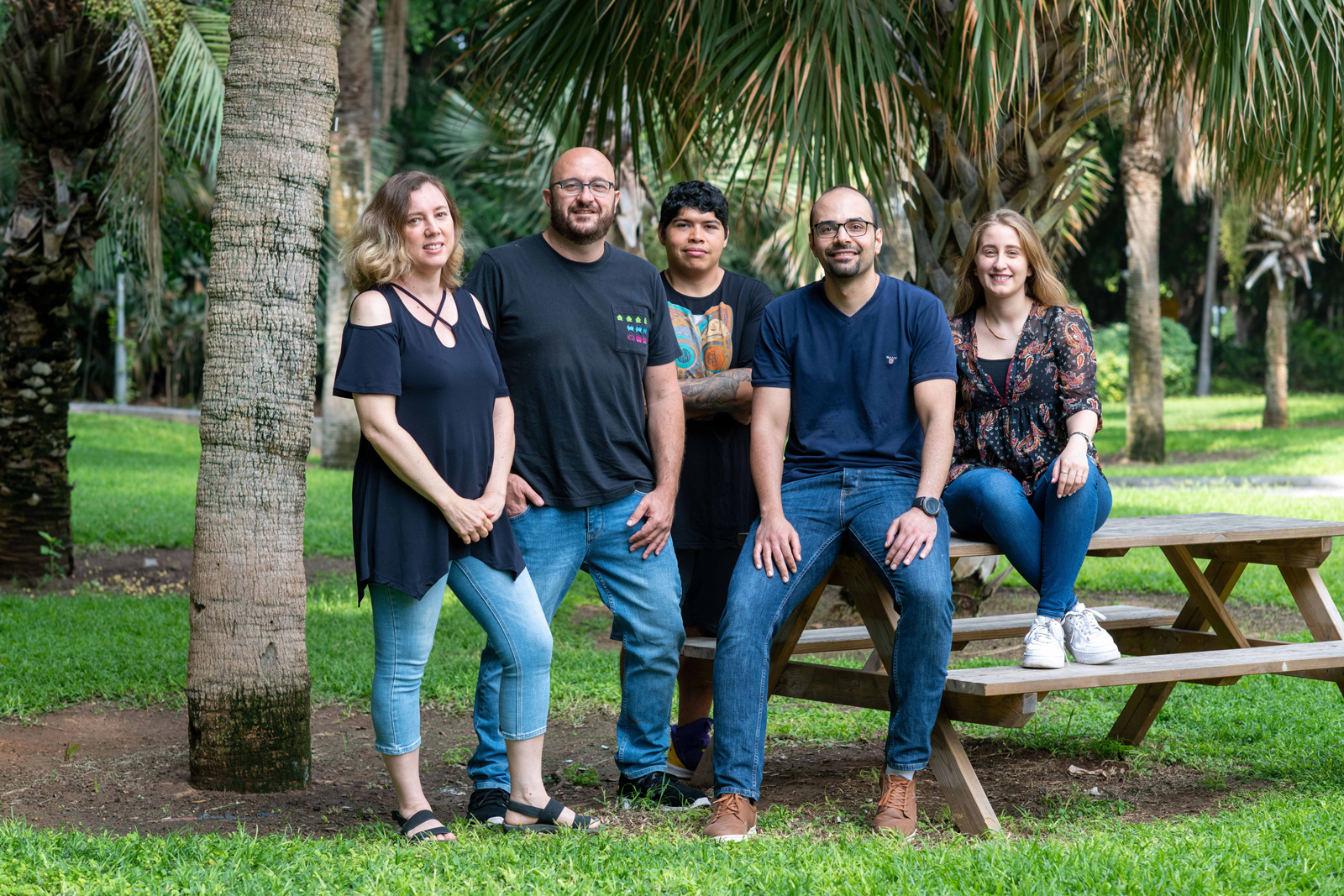 SEE: https://www.weizmann-usa.org/news-media/news-releases/without-egg-sperm-or-womb-synthetic-mouse-embryo-models-created-solely-from-stem-cells-outside-the-uterus/
Karen Kingston Warns That Joe Biden's Executive Order Makes Crimes Against Humanity Mandatory
Joe Biden and his puppet masters have been working overtime to not only destroy America but humanity as we know it. One glaring example is his recent Executive Order that brings transhumanism out from the shadows into the forefront of American policy.
During last week's episode of In The Foxhole, Karen Kingston and I discussed the Alleged President's EO, which should terrify you. Not only is this a transhumanist nightmare, but it's literally stripping you of your bodily autonomy, your right to informed consent, and, ultimately, your rights provided for you in the United States Constitution and Bill of Rights.
Here's a segment of our conversation that I wanted to highlight for you that reveals the utter depravity of what the US Federal Government wants to do to you.
BY RAMON TOMEY
SEE: https://www.naturalnews.com/2022-09-21-biden-transhumanist-eo-program-biology-like-computers.html;
Republished below in full unedited for informational, educational, & research purposes.
(Natural News) An executive order (EO) by President Joe Biden called for natural biology to be programmed "like computers" – a clear push for transhumanism under the guise of public health.
On Sept. 12, Biden signed EO 14081 which sought to bolster the U.S. biotechnology industry. It proposed the use of biotechnology to "aid" human health, citing the role of such biotechnologies during the Wuhan coronavirus (COVID-19) pandemic.
"The COVID-19 pandemic has demonstrated the vital role of biotechnology and biomanufacturing in developing and producing life-saving diagnostics, therapeutics, and vaccines that protect Americans and the world," the EO stated. "The power of these technologies is most vivid at the moment in the context of human health."
Given this, EO 14081 called on the secretary of health and human services to "submit a report assessing how to use biotechnology … to achieve medical breakthroughs, reduce the overall burden of disease, and improve health outcomes." According to the edict, the report "shall identify high-priority basic research and technology development needs … [alongside] recommendations for actions to enhance biosafety and biosecurity to reduce risk throughout the biotechnology R&D and biomanufacturing lifecycles."
The EO also mandated the establishment of a "Data for the Bioeconomy Initiative," which requires "biological data sets" – including gene-related information deemed critical for social advances. In line with this, it called for a "plan to fill any data gaps" and to "make new and existing public data findable and "accessible."
EO 14081 tried to allay the fears of critics by implementing a "data-protection plan" to mitigate security and privacy risks. However, the initiative raises the question of whether and how individuals' genomic information might be publicly disclosed, and whether it would be done so only with informed consent.
"Biden's call for the 'programming' of biology the way we program software, if applied to humans, would facilitate [the] transhumanist vision of the creation of 'superhumans' through various kinds of technology, including biotechnology," wrote Emily Mangiaracina for LifeSiteNews.
EO echoes "hackable humans" concept from Yuval Noah Harari
Biden's transhumanist EO 14081 oddly echoed the concept of hackable humans promoted by Israeli intellectual Yuval Noah Harari.
"Today, we have the technology to hack human beings on a massive scale," said Harari, a lead advisor for the World Economic Forum (WEF). "Everything is being digitalized [and] monitored."
According to Harari, the pandemic serves as a chance to bring hackable humans closer to reality thanks to the COVID-19 vaccines, which he branded as tools to facilitate "surveillance under the skin."
"The vaccine will help us, of course. It will make things more manageable, [such as] surveillance. People could look back in a hundred years and identify the [COVID-19] pandemic as the moment when a regime of surveillance took over – especially surveillance under the skin," he said. (Related: Yuval Noah Harari: Humans are now HACKABLE ANIMALS thanks to vaccines.)
"This ability to hack human beings, to go under the skin, collect biometric data, analyze it and understand people better than they understand themselves … is the most important event of the 21st century."
During a separate lecture, the WEF advisor explained how this ability to hack humans can be achieved.
"Biological knowledge, multiplied by computing power, multiplied by data – equals the ability to hack humans. If you know enough biology and you have enough computing power and data – you can hack my body, my brain, and my life," he said.
"In the past, many tyrants and governments wanted to do it. But nobody understood biology well enough, and nobody had enough computing power and data to hack millions of people. Neither the Gestapo nor the KGB could do it. But soon, at least some corporations and governments will be able to systematically hack all the people."
Watch Yuval Noah Harari discuss the transhumanist concept of hackable humans below.
This video is from the Thrivetime Show channel on Brighteon.com.
More related stories:
Globalists push transhumanism agenda with computer chips inserted into humans via COVID injections.
Let's Talk America: Democrats, globalists tearing down the US to "Build Back Better" – Brighteon.TV.
Thrive Time Show: Covid vaccines part of bigger plan to ELIMINATE free will – Brighteon.TV.
WEF lead advisor Harari: Humans are now hackable animals; free will is over – Brighteon.TV.
Clay Clark discusses government CORRUPTION and globalist COLLUSION – Brighteon.TV.
Sources include:
_____________________________________________________________________________
ORGAN FACTORIES: Israeli company develops "artificial womb technology" to synthetically grow human embryos for organ harvesting 
BY ETHAN HUFF
SEE: https://www.naturalnews.com/2022-09-21-israeli-company-artificial-womb-technology-organ-harvesting.html;
Republished below in full unedited for informational, educational, & research purposes.
(Natural News) Who needs aborted babies for organ and tissue harvesting when you can just create an unlimited amount of embryonic human life in a petri dish? This is what an Israeli firm called Renewal Bio is reportedly now doing.
Piggy-backing off a similar concept that was unveiled by a research team at the University of Cambridge, researchers at Renewal Bio say they are currently in the process of developing human embryos from stem cells using "artificial womb technology."
According to reports, these stem cells already produce beating hearts, intestinal tracts, and even brains, meaning they are human. But they skip the process of having to go into a woman's womb and tear an actual baby limb from limb in order to extract the desired body parts. (Related: Remember when the University of Pittsburgh was caught harvesting the organs of live babies?)
Renewal Bio says the goal of the project is to create a steady supply of human baby tissue for organ transplants and other "anti-aging procedures," to quote CBN News.
Instead of requiring the natural combination of sperm, egg, and fertilization, the company's stem cell technology allows babies to be created and assembled artificially outside the womb.
"These people are creating human beings in a petri dish," writes Jazz Shaw for Hot Air. "There's just no way to put this in a kinder fashion."
"Does the fact that there was no egg or sperm involved in the process make that any less true? Is the resultant embryo any less of a human being because of that technicality?"
Humans artificially manufactured using stem cells still show brain activity, feel pain
It should be noted that despite the synthetic nature of this outside-the-womb human construction process, the end result is still a real-life baby. That baby's home, however, is not a womb but rather a laboratory in Israel.
Like naturally produced babies, these stem cell babies have a beating heart and a brain that produces brain waves. They feel pain, too, which makes this technology no better than using aborted and live-born babies for tissue extraction and organ harvesting.
"Up until now, there has never been a human being 'produced' that didn't develop in the old-fashioned way, even in the case of in vitro fertilization," Shaw explains.
"A female's egg is fertilized by a male's sperm and the resultant embryo grows in the womb until the baby is ready to be born. It's the only way and it's how the process worked as designed by God or evolution, depending on your preferences."
By recreating the process using a petri dish rather than a womb, Renewal Bio scientists are playing God, which begs the question: are we really okay with allowing this?
Has the world become so desensitized to evil that we simply turn a blind eye to the latest news about the quest by the globalists for immortality? Are we really going to allow these vampires to keep destroying and exploiting human life as they pursue living forever via the blood and body parts of innocent human life?
"The primary advantage of doing this, at least in medical terms, is that the organs could be grown from your own stem cells with your own DNA," Shaw writes. "That means that the organ would not be rejected if it's transplanted into you."
"But that baby is basically your clone. The two of you would be identical. If you badly needed a transplant and the doctors came and offered this procedure to you, would you agree to allow a miniature version of yourself to be brought into the world only to be destroyed so that you could survive a bit longer? I think I'd have a serious problem with that."
The latest news about the exploitation of innocent human life for genocide and profit can be found at Evil.news.
Sources for this article include: