This post may contain affiliate links. This means we may earn a commission if you decide to make a purchase through our links. Please read our disclosure for more info.
Financing can be difficult for people with no established credit standing. Aside from credit standing, there are also other relevant factors considered in getting loans. In the United States, most loans require a Social Security Number (SSN). However, not all people in the US have an SSN. Why? Probably, these people are immigrants.
Immigrants usually do not possess true American citizen privileges, and one exclusive privilege that Americans enjoy is the SSN. How can immigrants find greener pastures in the US if they can't even acquire a house? Well, things like ITIN (Individual Taxpayer Identification Number) loans allow immigrants to improve their lives in the Land of the Free.
In this article, we'll briefly discuss the nature of ITIN loans and where you can get them. And more importantly, we'll give the top 3 ITIN lenders that we deem to be the best companies in ITIN loans.
3 Best Mortgage Lenders for ITIN Loans
Of all the mortgage lenders out there, we found three companies that reached our expectations in terms of four different criteria:
Loan products

Convenience

Rates and fees

Transparency of rates
Disclaimer: Take note that rates are not publicly disclosed on the company's websites to keep a competitive environment against competitors. If you want to know the rates, you'll know the quoted rate once you follow through with the application process.
Covid-19 Advisory: Due to the ongoing pandemic, the usual lead or processing time of loan applications is affected. More likely than not, loan applications will take longer than usual. Moreover, some loan products may not be available as well.
1. Better.com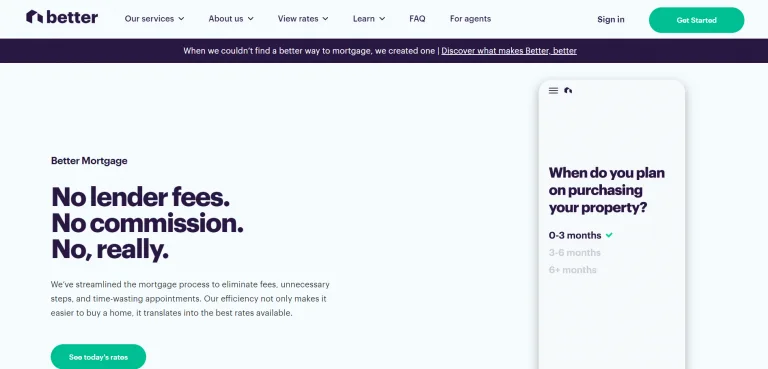 First on the list is Better.com. One unique feature about this mortgage lender is that they operate entirely online. They don't have brick-and-mortar stores where borrowers can go when applying. What we liked about Better.com is their fully-automated, online, and 24/7 services to their clients.
Upon application, Better.com has a drop-down list of all the loan products available, including ITIN loans. So you have to go through the process to see their products. We can give Better.com a 10/10 score in terms of online convenience, especially now that there's a pandemic. Going out is a big threat to everyone's health and obtaining financing online is a big plus.
Better.com says that they don't charge application, origination, and underwriting fees. Lesser fees mean good news because borrowers can fully maximize the loan amount. If you want to see generalized rates, click this link. However, personalized rates are given only during the application process. The minimum credit score for Better.com loans is 620.
2. SunTrust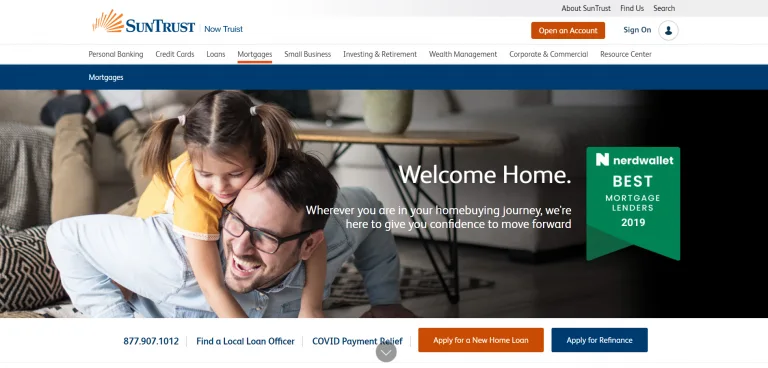 Next on the list is SunTrust Mortgages. Just like Better.com, SunTrust offers a variety of mortgage options, including ITIN loans. SunTrust also offers government-backed loans amid the ongoing pandemic. But since our main concern here is ITIN loans, SunTrust caters to immigrant borrowers as well.
The online application is also available at SunTrust. However, their online application is not as comprehensive as Better.com's online system. They offer an easy online application process, so you should not have a hard time with the loan application process.
Generalized rates are available on their website. You can click this link to check it out. However, personalized rates are available only upon completion of the application form. The minimum credit score for SunTrust is 620.
3. Bank of America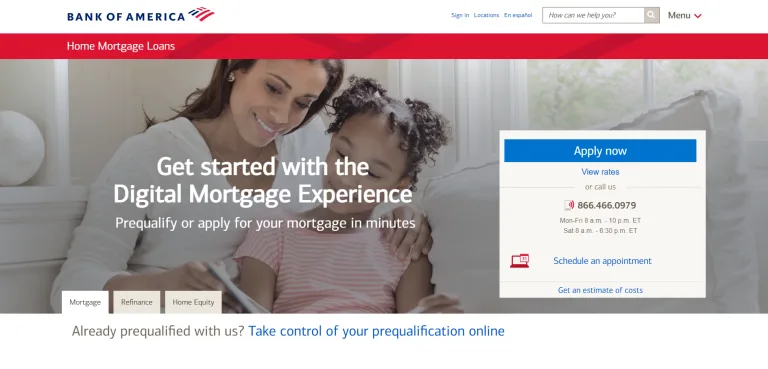 Known as one of the biggest banks worldwide, Bank of America is your go-to choice in terms of financial stability and reputation. In terms of loan products, Bank of America has a wide variety of home mortgage loans depending on the consumer's needs, with ITIN loans included.
As a popular and well-established bank, Bank of America's online system is streamlined from customer service to the loan application process. We can say that they are on par with Better.com's online system in terms of features. Existing customers of this bank will fully enjoy their online banking features.
Generalized rates are available on their website to give you an idea of the cost of financing. But just like Better.com and SunTrust, personalized rates are available after the application process. If you want to see their generalized rates, click this link. The minimum credit score for Bank of America is 620.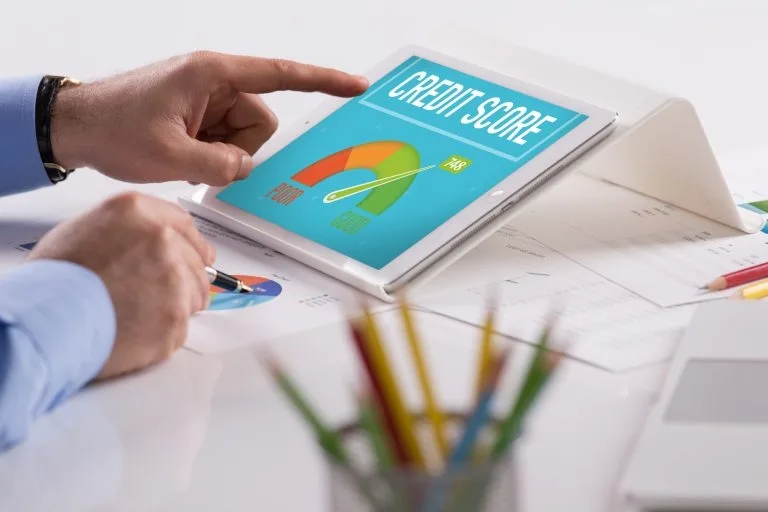 Can I Get an ITIN Loan if I Don't Have a Credit Score?
The financial institutions above mention a minimum credit score of 620. However, you should remember that they're the cream of the crop in this industry. If you don't have a high credit score, you can still get an ITIN loan. You just need to look for lenders who (1) accept ITIN in lieu of SSN and (2) offer loans that don't put too much consideration on your credit history.
What is an ITIN?
ITIN stands for Individual Taxpayer Identification Number. The Internal Revenue Service (IRS) is the issuer of ITIN. The IRS gives ITINs to taxable individuals without SSN. An ITIN has nine digits that always begin with a nine and include a 7 or 8 as the fourth digit.
Who needs an ITIN?
Since ITIN holders don't have SSN, these individuals do not qualify for the Social Security Administration requirements. Thus, the following individuals require an ITIN when in the United States:
Resident Aliens filing a tax return with the IRS

Non-resident Aliens filing a tax return with the IRS

Dependent(s) or spouse of Citizen or Resident Alien

Dependent of a spouse of a Non-resident Alien visa holder
Take note the ITIN doesn't consider your immigrant status. As long as you're required to file tax returns, you need to ask for an ITIN from the IRS. To know more about the alien tax status, click this website to see the various tests that the IRS uses.
What are ITIN Loans?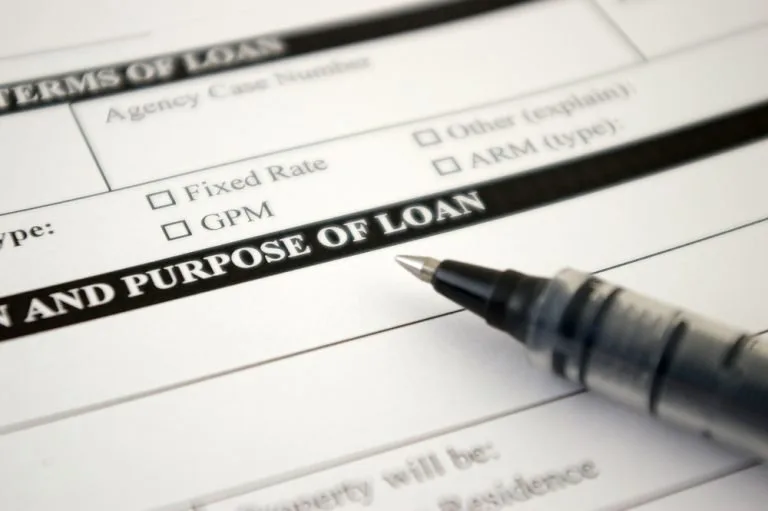 ITIN loans are financing agreements that don't require an SSN. It is a mortgage option available to immigrants or people who are still processing their US citizenship application. With an ITIN loan, immigrants can access additional financing sources and acquire houses even with the absence of an SSN.
Advantages of ITIN Loans
Apart from SSN, ITIN loans don't require a residency requirement. In other words, it won't need a Green Card to prove legal residency. Aside from acquiring mortgages, you can also access mortgage refinancing with an ITIN.
In fact, mortgage refinancing happens in reality to most ITIN holders, especially if the real estate market makes interest rates more favorable. Lastly, ITIN loans can also help in credit building. If you're still new in America, building a credit score is vital if you want to be eligible for prime mortgage offers. Thus, starting with an ITIN loan is a good stepping stone.
Disadvantages of ITIN Loans
The major disadvantage we can think of is if you don't have an ITIN yet. If you already have one, then there's no problem. However, the problem arises if you don't have an ITIN. Applying to the IRS is easy, but it will take about four to six weeks to get your number.
Thus, if you badly need money now and have no ITIN, you're in a major predicament. Another disadvantage is the high denial rate in ITIN applications. But, don't be discouraged. Most denials are due to inadequate requirements and unacceptable identification proofs. However, as long as you comply with the needs and present valid documents, you'll have no problem here.
Third, most banks don't offer ITIN loans. The financial institutions mentioned above are the famous companies that provide loans to immigrants. Unfortunately, most commercial banks don't provide ITIN loans. You can most likely find ITIN loans in private financial institutions and credit companies.
And finally, ITIN borrowers are vulnerable to predatory lending. Why and how? It's because many immigrants in the US come to the country illegally. Predatory lenders use this opportunity to impose higher down payments and interest rates with a threat of exposure to US Immigration. If you want to learn more about the lending practices in the immigrant community, check out this study from the Kirwan Institute at the Ohio State University.
How Can I Get a Loan with an ITIN Number?
First and foremost, you need to have an ITIN number. If you already have one, you can proceed to the financial institution that offers ITIN loans. You can start with the companies mentioned above. However, you can also shop around and look for better offers. In the meantime, here's a quick run-through of the ITIN application process.
Apply before April 15. The deadline for tax filing is April 15. So if you plan to submit after the current tax season, you have until April 16 of the current taxable year until April 14 of the following taxable year. However, it's recommended to accomplish your application before or after the busy tax season.

Submit via mail the W-7 form, including proof of identity documents in the address indicated in the form.

Wait for the IRS to mail you within four to six weeks.
You can contact the IRS at their toll-free number 1-800-829-1040 or visit this page for written instruction for detailed guidance on the application.
Conclusion
An ITIN loan is a great financial assistance to immigrants in the US. It is an excellent opportunity for them to discover greener pastures in the land of milk and honey. However, whether we like it or not, the sad truth is that America is not equally green for everyone. Even if ITIN loans are available to immigrants, it's still hard to access this type of financing due to its limited supply in the financial services market.
But with proper guidance and skepticism, you can find a genuine and honest ITIN lender. Overall, there's nothing bad about ITIN loans. It's just hard to get one, considering that many applications get rejected due to insufficient documents of proof. But as long as you follow the requirements, there's a high assurance that you'll get the loan. What do you think of the ITIN loan? Share your thoughts in the comment section below.
______________________________________________________________
SEE ALSO:
https://www.nonprimelenders.com/itin-mortgage-loans/
https://www.nonprimelenders.com/itin-mortgage/
https://dreamhomefinancing.com/ITINMortgageLoans.aspx
______________________________________________________________
IRS Acceptance Agent Program FOR FORMS W-7

SEE: https://www.irs.gov/individuals/international-taxpayers/acceptance-agent-program;
republished below in full unedited for informational, educational & research purposes:
Section 203 of the Protecting Americans from Tax Hikes Act, enacted on December 18, 2015, included provisions that affect the Individual Taxpayer Identification Number (ITIN) application process. Taxpayers and their representatives should review these changes, which are further explained in these Frequently Asked Questions, before requesting an ITIN.
The following is a public list of Acceptance Agents for Forms W-7. This list is updated quarterly.
National/International CPA Firms *
Deloitte and Touche, LLP

Ernst & Young LLP

KPMG LLP

PricewaterhouseCoopers LLP

BDO
* Check local telephone directory for nearest location.
* Acceptance Agents are denoted with an asterisk. Certifying Acceptance Agents are not denoted with an asterisk.
Acceptance Agents Outside of the U.S.
U.S. Acceptance Agents by State